15 October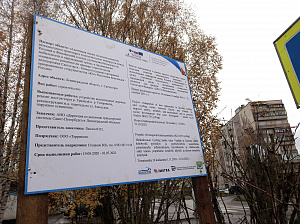 The lead partner of the project «Cycling» is happy to announce that construction of the cycle path in Svetogorsk, Leningrad region in the framework of the cross-border cooperation project «Cycling» has begun.
At the moment, the lead partner's contractor stakes out building lines and removes trees and bushes that are on the way of the path. Where these works have been completed, overburden operations are carried out.
At the first construction stage, the cycle path will be built at the section along Sportivnaya street and from the intersection of Pobedy street and Krasnoarmeyskaya street till Barochnaya street. If weather conditions are favorable, this year the contractor will also complete the section at Krasnoarmeyskaya street.
Besides the cycle path, the construction activities include repair of two bridges – over Gryazny creek and Unterniska river, installation of outdoor lighting, organization of a rest area for cyclists near Svetogorsk border crossing point at the Russian-Finnish border.
Cyclists will have a chance to test the new infrastructure already next summer. According to plan, all the works will be finished by the 1st of July, 2021.