7 June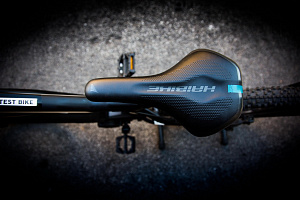 On June 4, 2019, lead partner of the project «Cycling» held a meeting with researchers conducting research work for the project to discuss the results of the second stage.
As one of the main components, the second stage included conduct of sociological surveys aiming to identify the interest of residents of St. Petersburg and the Leningrad region in development of cycling routes and infrastructure and learn their opinions about safety of cycling in existing conditions. More than 2000 people shared their point of view.
Researchers found out that, depending on the area of residence, the proportion of residents of St. Petersburg who use bicycles varies from 25 to 48% and in Leningrad region - from 35 to 40%. In most cases, people use bicycles for sport and leisure.
Men take bicycle trips more often than women. The answer «Yes» to a question about use of a bicycle was given by 41.8% of men surveyed, while among women this answer was given by 33.2%.
If we talk about age, then the majority of people who travel by bicycle are people aged 16–19 and 19–29 (44.2 and 42.8%, respectively).
When traveling in the area of study, cyclists face a number of problems. Among the most acute ones is the lack of proper bicycle infrastructure (85.3%) and imperfect traffic rules that do not guarantee full safety of cycling (45%). In opinion of the vast majority, in order to improve safety and comfort of cycling, it is absolutely necessary to apply clear road marking and install road signs, ensure separation of bicycle, car and pedestrian flows, as well as high quality of road surface.
According to statistics, 39% of respondents from St. Petersburg who travel by bicycle and 51% from Leningrad region have taken bicycle trips in border areas of Leningrad region in recent years, 6% of them crossed the Russian-Finnish border on a bicycle.
55% of respondents who do not currently ride a bicycle are ready to start doing it in border areas of Leningrad region as soon as conditions for comfortable and safe cycling are created. 70% of those already traveling are ready to start doing it more often, which confirms the relevance of activities implemented in the framework of the project.
In addition, researchers asked for opinions about preferable cross-border routes that should be arranged and equipped for cyclists. Among possible options people named such routes in border areas as Svetogorsk-Imatra-Lappeenranta, Svetogorsk-Turku, Vyborg-Brusnichnoye-Lappeenranta, Vyborg-Kotka and Torfyanovka-Lappeenranta.
The results of sociological surveys will be used during the third final stage of the research work.