27 December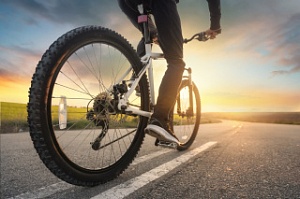 On the 20th of December the Directorate held a meeting with FGI Uprdor «Severo-Zapad» and Rosgranstroy to discuss coordination of construction of the cycle path in Svetogorsk under the project «Cycling» and reconstruction of a section of the road A-181 «Scandinavia» going through Svetogorsk.
According to the project plan, construction of the cycle path will start in spring of 2020 and will be finished by summer of 2021. Reconstruction of the road A-181 «Scandinavia» will be carried out in the same period.
During the meeting the Directorate and FGI Uprdor «Severo-Zapad» discussed schedules, issues associated with coordination of activities and activities that will be implemented cooperatively.
To note it again, based on requests from the Directorate FGI Uprdor «Severo-Zapad» included construction of a combined bicycle and pedestrian path that will lead to the BCP at the Russian-Finnish border as a part of road reconstruction project. In its turn, the Directorate will cycling infrastructure inside the city. As a result of coordinated actions, two organizations together will create a connected cycling network.
In the end of the meeting the Directorate talked with representatives of Rosgranstroy about project activities at the BCP Svetogorsk which will be equipped with elements of cycling infrastructure.