5 March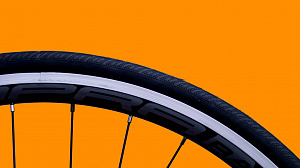 On February 22, 2019 representatives of the Lead Partner of the project «Adaptation of new approaches to develop cycling and cycling routes between Russia and Finland to improve safety, mobility and environment, and to promote social development (the case: Svetogorsk – Imatra cycle track)» (project «Cycling»), the Directorate for Development of St. Petersburg and Leningrad Region Transport System, held a meeting with contractors to discuss results of the completed first part of the research work «Development of an integrated approach to the development of cycling in the border regions» being conducted in the framework of the project.
During the meeting representatives of the contractor, the company «Transport Integration», delivered a presentation on the results of the completed work, talked about main conclusions and discussed plans for the next stages of the study.
In the framework of the first stage of the research work experts of the company provided transport and socio-economic characteristics of the territories being studied, reviewed existing cycle routes in border areas of the Leningrad Region and Finland, conducted a study of road approaches to BCPs «Torfyanovka», «Brusnichnoye» and «Svetogorsk» and analyzed road accidents involving cyclists in border areas.
At the next stage of the study it is planned to conduct a large-scale survey to analyze demand for cross-border travel, factors affecting the demand, main behavioral patterns of Russian cyclists and drivers. On the basis of the analysis, experts will come up with proposals on organization of new cycle routes in the area of study, modernization of existing ones, and give advices on how to increase cycling safety.
The third stage of research work will be devoted to creation of a concept for development of cycling tourism in border areas of Russia and Finland.
To provide for accuracy and high quality, representatives of cycling communities from St. Petersburg and the Leningrad region, experts from Finland and other countries will be consulted and invited to express opinion at different stages of the research work.